Who I Am
My name is Michael Martino. I am a potter making functional stoneware in the Karatsu tradition. Gotanbayashi Kama 「五反林窯」 is the name of my kiln and studio in Taku, Japan. Karatsupots is the name of my website and blog.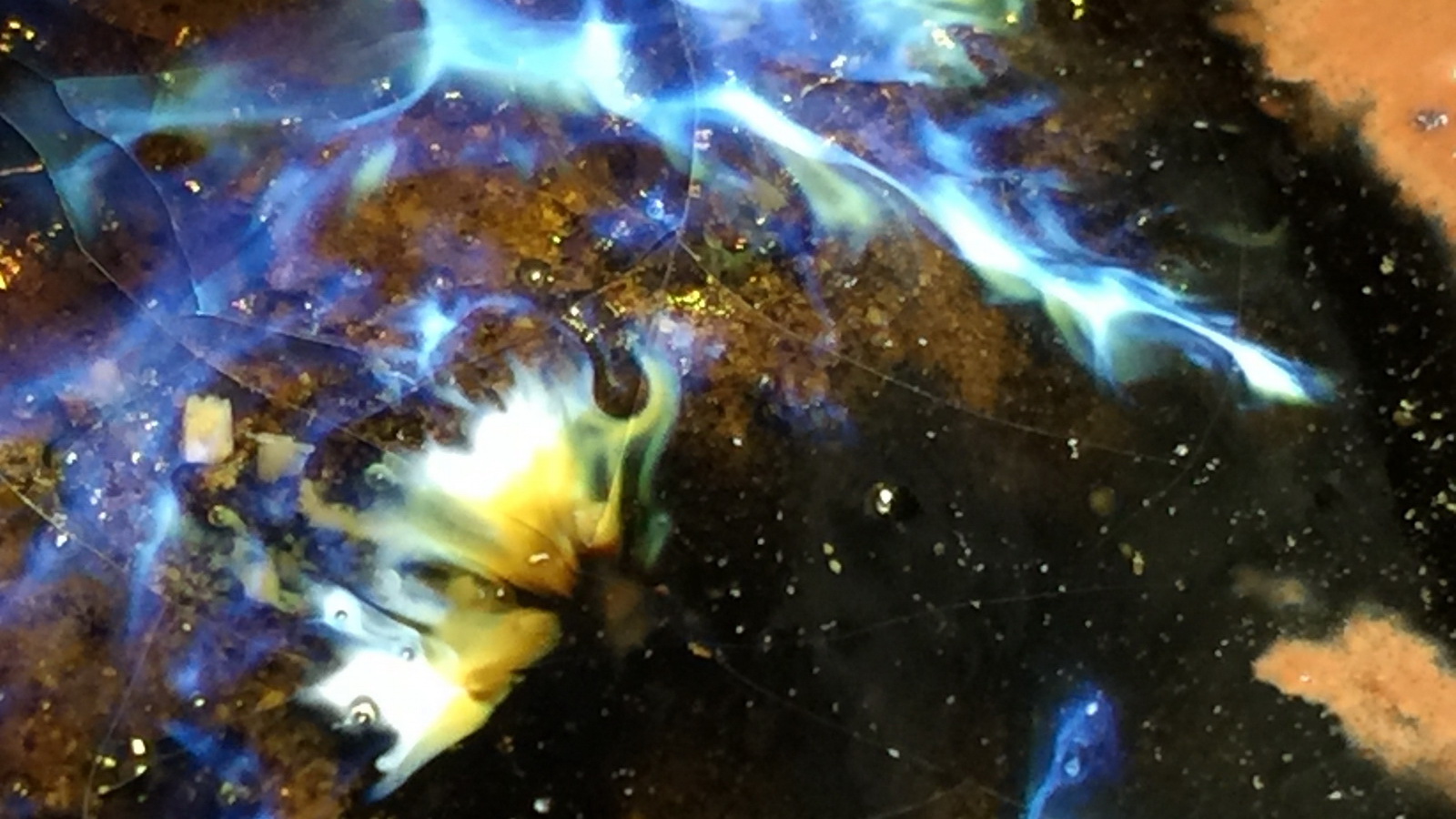 I am a native of New Mexico, but have lived in Japan since 1990. Although I developed an interest in pottery as a child from visiting ancient ruins and surrounding pueblos, I didn't start making pots until 2002 when I met veteran Karatsu potter Tsuruta Yoshihisa who mentored me in the Karatsu tradition. After an initial period of renting and borrowing kilns, I built Gotanbayashi studio in 2005 and installed a gas kiln. In 2008, I began showing work to the public, participating in shows, and conducting workshops.
In 2010, I built a 10 meter long anagama/noborigama hybrid wood kiln next to the existing studio, and this is the kiln in which most of the work is fired today. Much of the work is teaware for the Japanese tea ceremony, but I also make Japanese and western style tableware, ware for drinking sake, sculptural work, custom orders, and collaborative pieces with artists from other mediums.
Approach
Because I work in the Karatsu pottery tradition, there is naturally a Japanese flavor to my work. One of my goals is to successfully incorporate both ancient and modern American influences into the Karatsu tradition. One main reason Karatsu ware is attractive to me as a potter is that its simplicity and refinement reaches beyond trend and fashion. A good piece of Karatsu ware will be functional and aesthetically relevant, not just for months or years, but for generations of use. My goal as a potter is to produce work with a Karatsu flavor, but at the same time crosses national and cultural borders. Karatsu as a living tradition encompasses an enormous range of work, representative of both Japanese and Korean culture. It seems entirely natural to me that the future of the Karatsu tradition come to include other cultural influences as well.
I want to make pots which will enhance your life functionally and aesthetically. Pots which will slowly change over time, becoming more beautiful to you as they come to reflect your unique lifestlye. Pots that are beautiful not only to the eyes, but to all of the five senses. When you use my work, I want you to feel the 500 years of Japanese and Korean tradition and technology, the local flavor of Saga in my pottery materials, the spirited interaction of foreign and Japanese culture, and my devotion to studying and making simple, beautiful ceramics.
作家について
マイケルは米国ニューメキシコ州の出身だが、1990年から日本在住である。幼少の頃から古代遺跡や近隣のプエブロを訪れたりと、陶器に興味を抱いてはいたが、実際に作品を作り始めたのは、2002年に熟練の唐津焼陶芸家、鶴田純久氏に師事するようになってからである。しばらくは窯を借りて作品を焼き上げていたが、2005年に五反林窯を作り、ガス窯を設置。2008年には、作品を一般に公開するようになり、その後数々の作品展に参加、またワークショップも開催した。
2010年にはスタジオ横に五反林・穴窯/登り窯ハイブリッド薪窯を窯築、これが現在多くの作品を作り出す窯となっている。多くの作品は日本の茶道に使用されるものであるが、和食器、洋食器、酒器、スカルプチャー、他分野の作家とのコラボ作品等の作陶も精力的に行っている。

アプローチ
私の作品は大部分が唐津焼であることから、必然的に日本的趣を持っています。その唐津の伝統の中に古代アメリカと近代アメリカの影響をうまく取り込んでいくことが大きな目標の一つです。私が陶芸家として唐津焼に惹かれるのは、流行やファッションにとらわれないシンプル且つ洗練された、その佇まいゆえです。素晴らしい唐津焼の作品は、何ヶ月や何年だけでなく何世代にも渡って、機能的且つ美しさを携えるのです。唐津の趣を有する作陶を目指してはいますが、それと同時に国や文化の境界を超えた作陶も私の狙いです。生きた伝統としての唐津、これは広大な範囲の作品を網羅し、日本や韓国の文化の代表となるものです。唐津伝統の未来が他の文化の影響をも持ち合わせることは、私にとって至極自然なことのような気がするのです。
私の目標は、機能的且つ美的に生活を豊かにする作品を作ることです。時間の経過と共に、長年使い込むことによって徐々に変化していく作品、独自のライフスタイルを反映していくにつれ、より美しく変わりゆく作品。ただ見て美しいだけではなく、五感で楽しむ作品、それが私の目指すところなのです。作品を使っていただく際、唐津焼の500年にも渡る文化や技術、材料に込められた地元佐賀の土味、外国文化と日本文化の融合、シンプル且つ美しい作品について学び、そして作り出す情熱を感じ取って頂ければと思います。